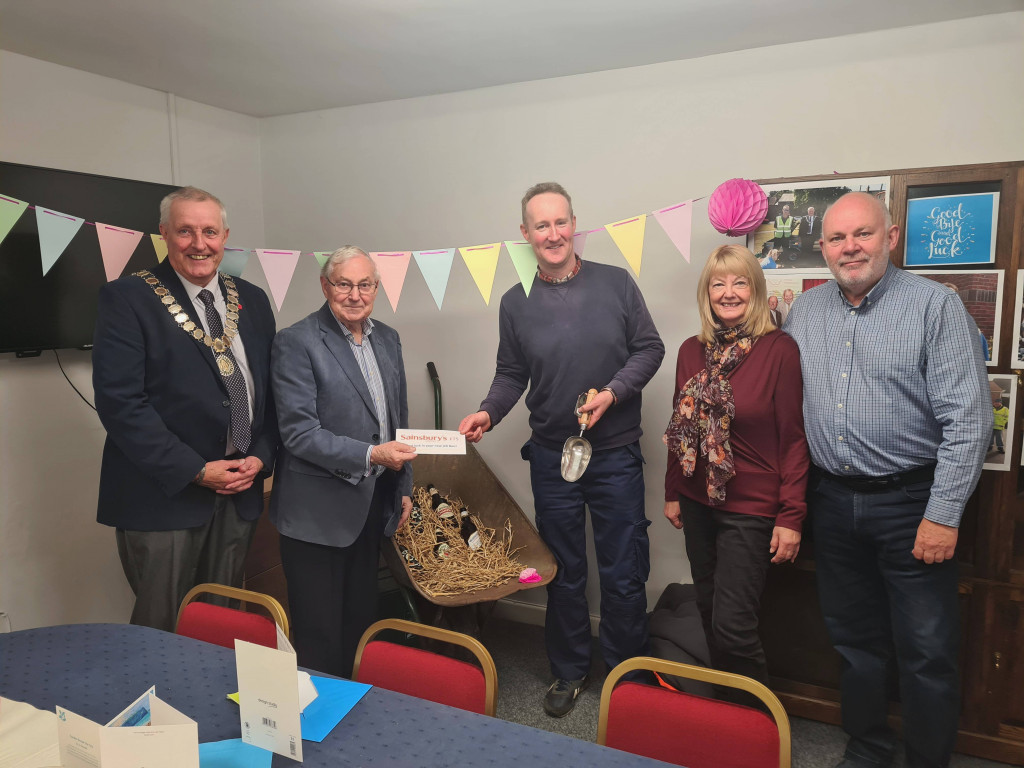 On 11th November 2022, we said goodbye to our gardener, Ben Gray, as he starts a new chapter working at the wonderful South Park in Darlington. Ben has been with us since 2016 and has become a much-loved face round the town, seen daily on the blue tractor (earning the nicknames 'Tractor Ben' and 'Plant Man' by local children) and tending to our beautiful floral displays. Ben has also been an intrinsic part of Sedgefield's Northumbria in Bloom entries and a valued member of our staffing team.
We held a small leaving presentation on 10th November which was attended by the Mayor of Sedgefield, Town Councillors, council staff, members of Sedgefield in Bloom and a few familiar faces. Special thanks to Cllr Ann Carr for baking an amazing chocolate cake for the occasion.
Do make sure to say hello if you see him in his new role!
Best of luck Ben, Sedgefield will miss you.