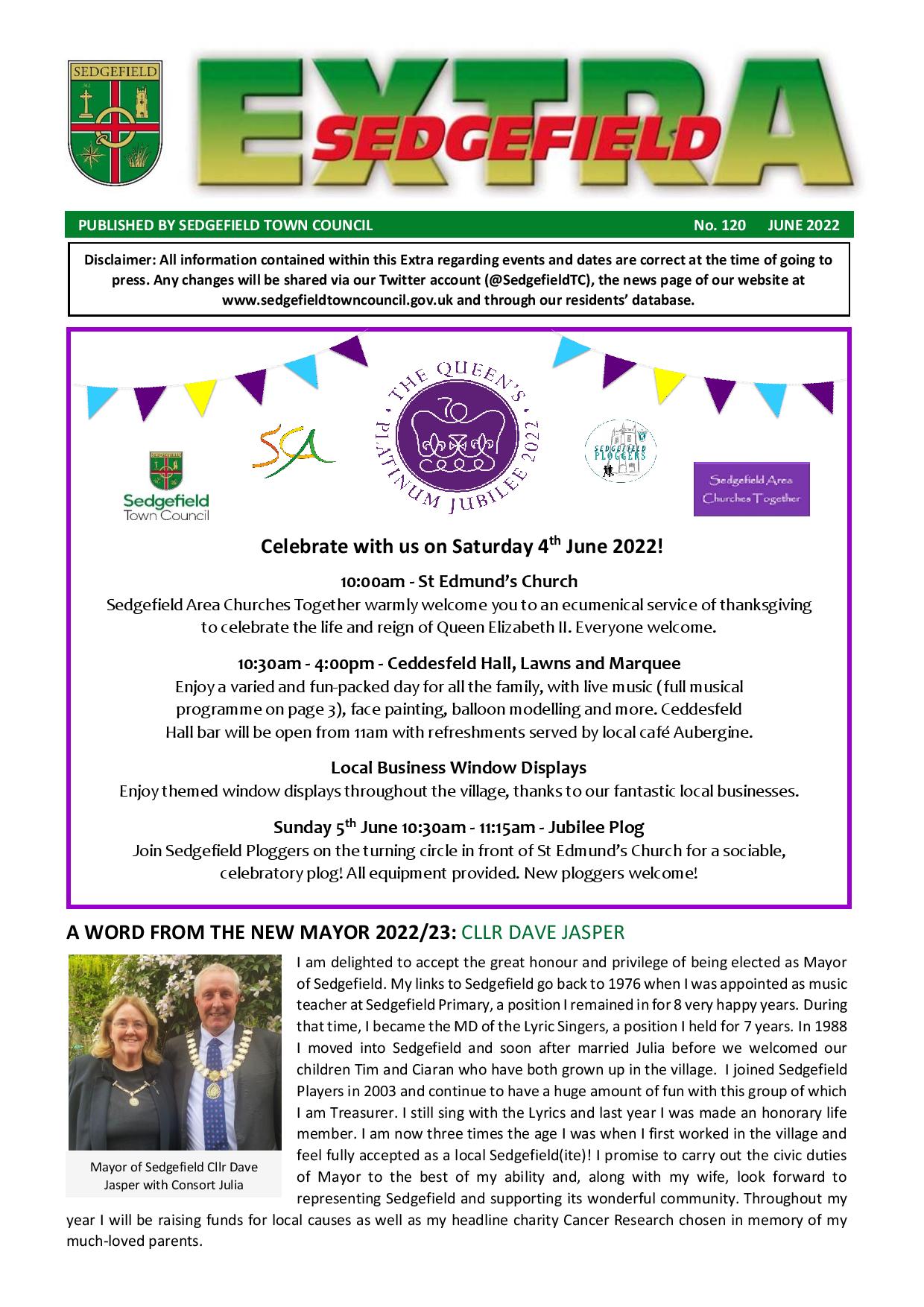 Four times a year (February, June, September and November), the town council publishes its community newsletter, Sedgefield Extra, which is delivered to every house in the town.
Through the Extra, the town council keeps residents informed about the work it has been doing, as well as explain future work to be undertaken, and in some instances, uses the publication to seek the views of the public.  The Extra also details any forthcoming events and displays useful contact information.
You can find editions from 2015 onwards below. To view older editions dating back to 1979, please get in touch to arrange a visit to the council offices.
Your views on the Sedgefield Extra would be extremely welcome as we are keen to ensure this publication is as informative and useful as possible.
2023
2022
2021
2020
2019
2018
2017
2016
2015