Our Fireworks Display went off without a hitch – despite the threat of bad weather. The drizzle started just before the gates opened, but it sure didn't dampen anyone's spirits. Nearly 1000 spectators found a spot in to Ceddesfeld Hall Grounds to watch the striking 15-minute show, keeping warm with much-loved hot chocolates and hot dogs sold by 1st Sedgefield Scouts.
As always, it wasn't just the display itself that garnered attention – our Halloween Howler Pumpkin Competition saw over 40 incredible creations dropped off between 5:45-6:00pm. With designs carved by adults and children alike, there was an incredible array of spooky, cute, artistic and funny pumpkins (and other gourds!). Once the Fireworks Display began, the Mayor was tasked with the impossible choice of picking his 3 winners, each receiving a bag of spooky marshmallows and a Sainsbury's voucher. Take a look at our lucky winners below: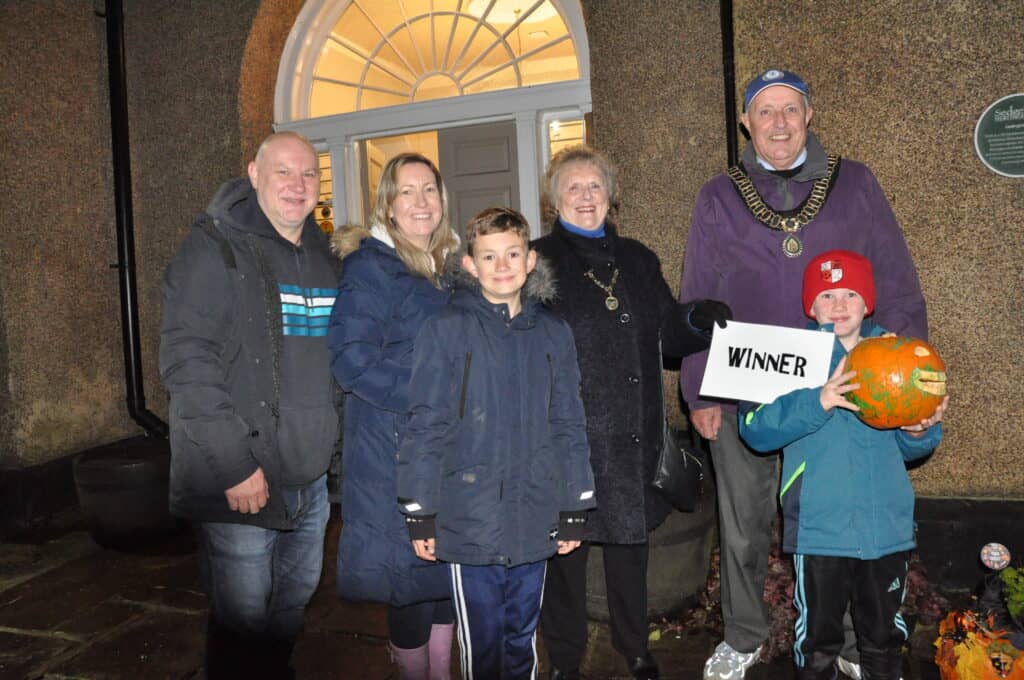 1st Place – Lewis
The Mayor was very impressed with the intricate teeth on Lewis' pumpkin and unfortunately, the rain washed off most of the green paint as the evening went on, but imagine the pumpkin with a bright green hue and you can see why it left an impact (you can see clearer images of all three winning pumpkins below)!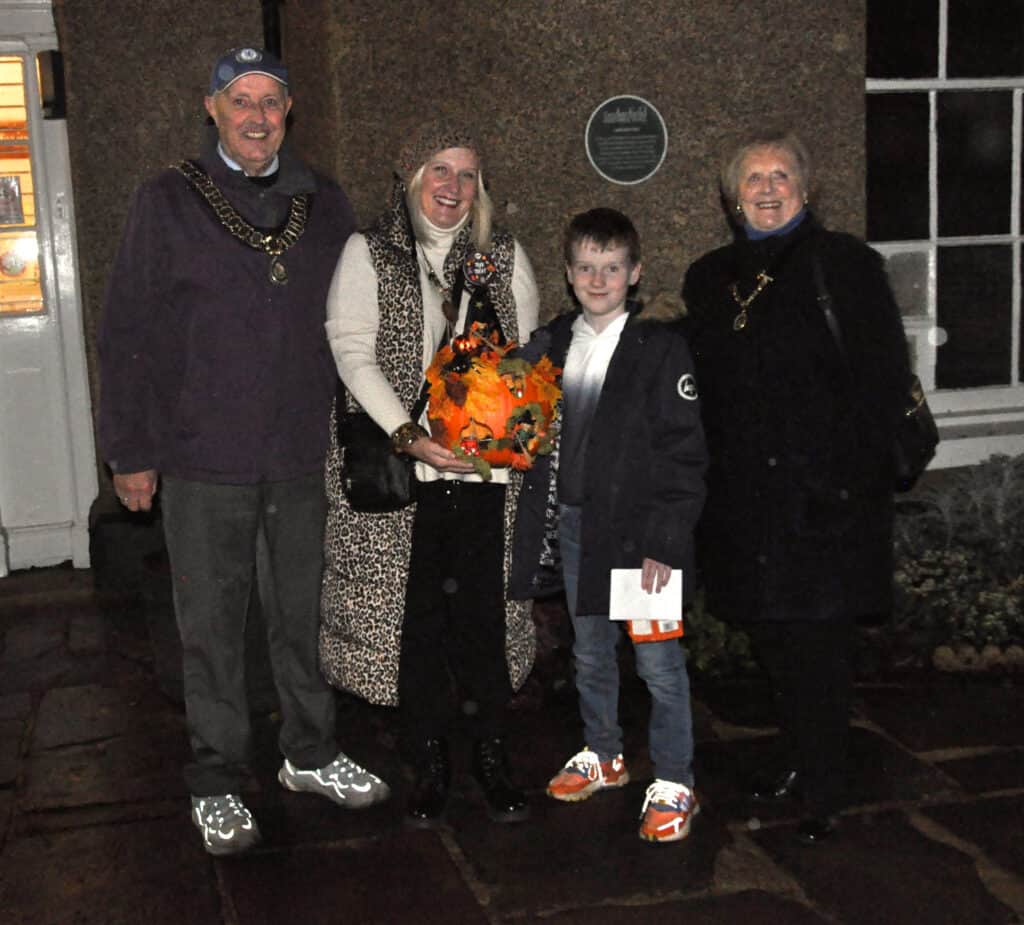 2nd Place – Harry
Harry's witchy pumpkin saw lots of leaves, figures, ornaments and decorations creatively placed to create a witch house – complete with black cat peeking out the top window and mushrooms sprouting from the mossy front garden.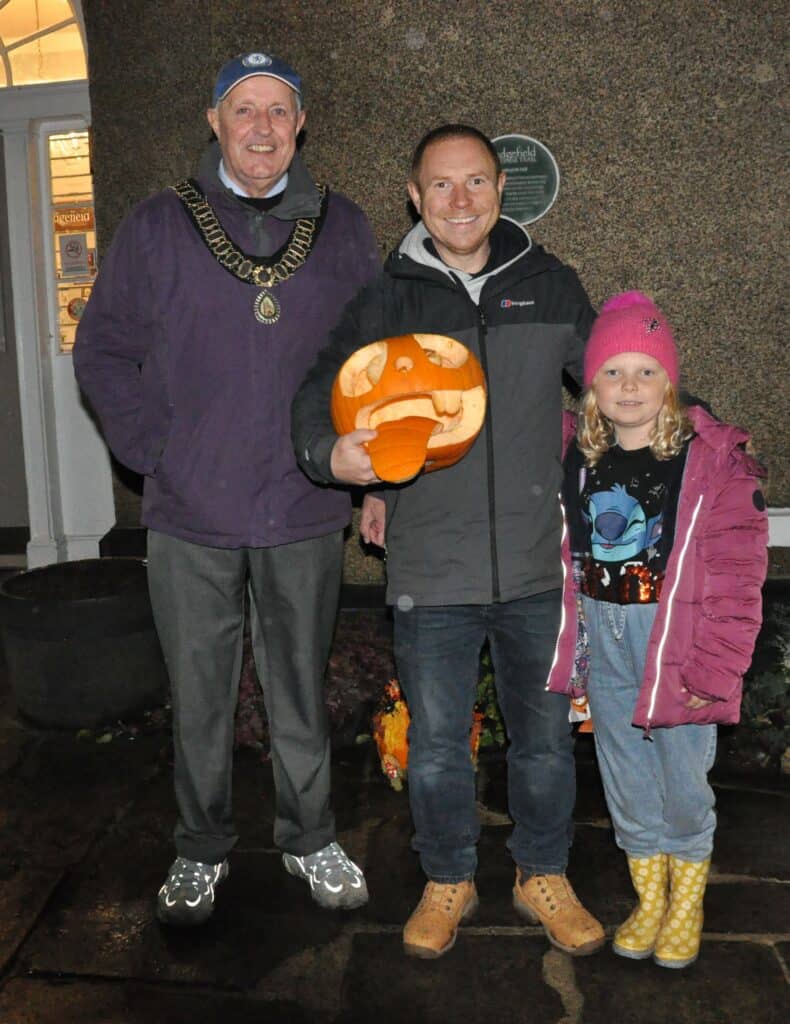 3rd Place – Emily
Emily's quirky pumpkin had everyone laughing – the tongue sticking out and the colourful interior (not seen in the image – various coloured glowsticks making you question what the pumpkin had eaten!)
If that wasn't enough, we were also delighted to have Sedgefield Youth Club setting up a fundraising stall in the car park, selling a variety of themed baked treats, including gluten free and vegan options. Thank you to the staff and members of the club who worked hard the day before baking and preparing the stall. Don't worry if you didn't manage to get your hands on any of their legendary baking – they'll be in the Parish Hall's kitchen on Saturday 2nd December for the Snow Party too.
Photos of the fireworks display behind St Edmund's Church taken by Paul Heasman @This_is_Air2Air